Google Meet is easily one of the most versatile teleconferencing apps and pieces of software out there. All those nifty integrations with other Google platforms also make it highly accessible. This, combined with a straightforward setup and usage process, make it the top video calling solution for many individuals. If you'd like to attend a Meet call with your phone and desktop or any two devices at the same time, try using Companion Mode. Unfamiliar with this feature? Let's walk you through how you can use Google Meet Companion Mode.
How to use Google Meet Companion Mode
There are two ways to join Companion Mode on Google Meet on desktop. You can either follow the first step and visit g.co/companion or take the longer route as mentioned below.
1. Go to g.co/companion on desktop.
2. Alternatively, go to meet.google.com on desktop.
3. Click on the meeting you want to join.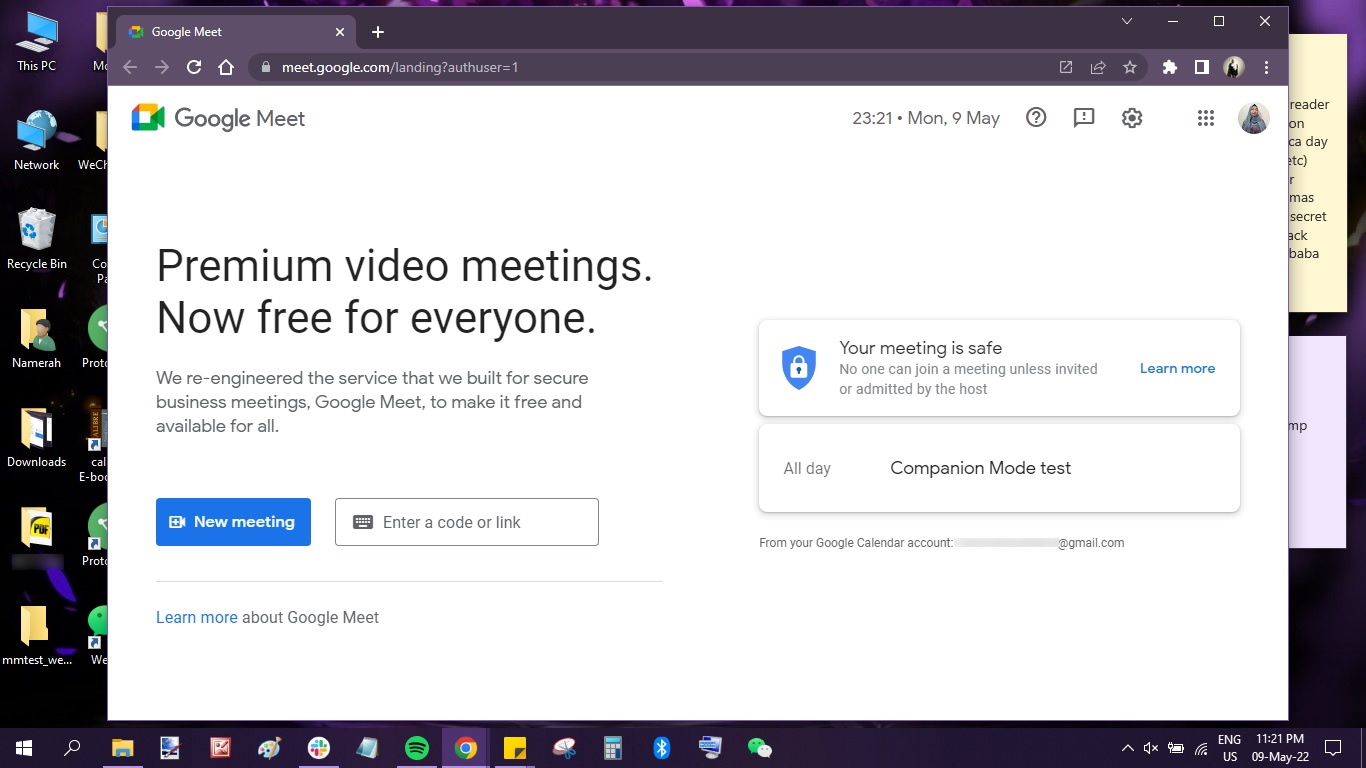 4. Click on Use Companion Mode.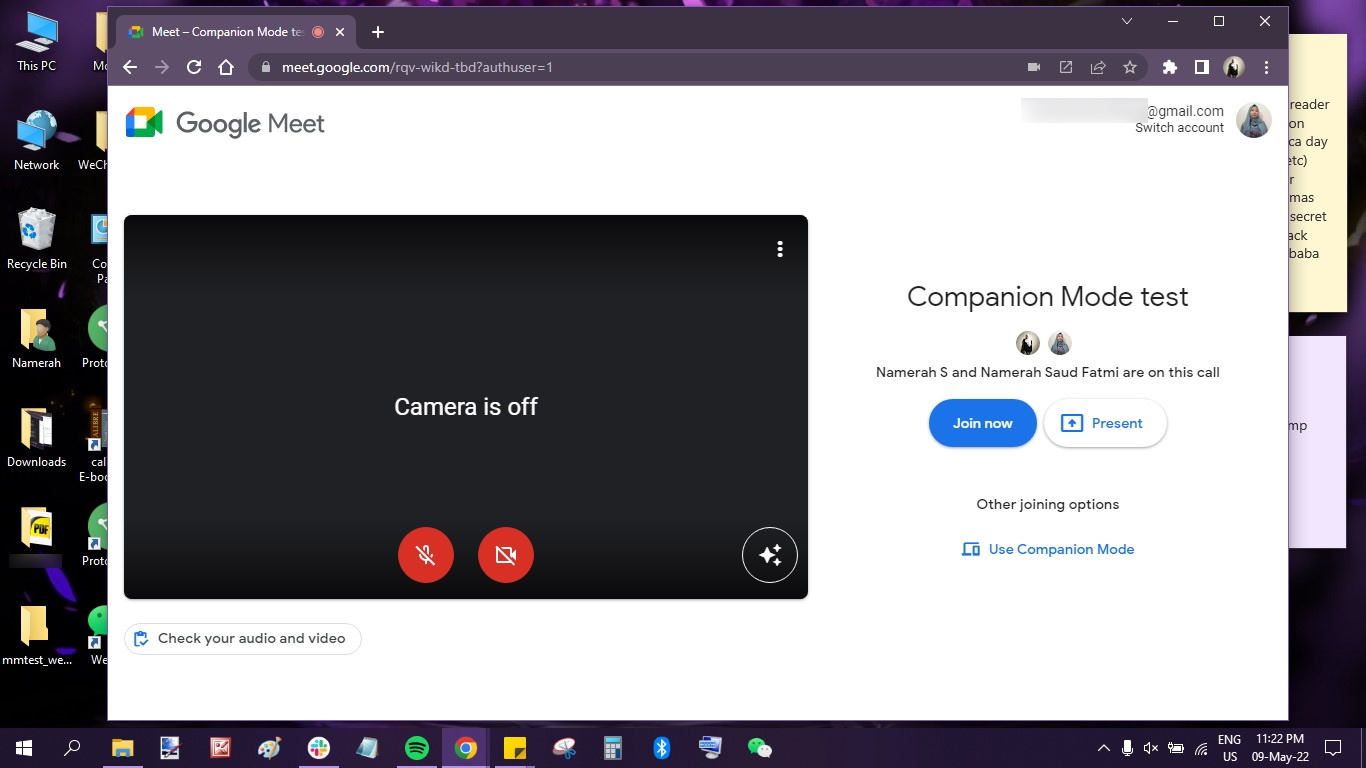 5. Click on the icon made of shapes to access Activities.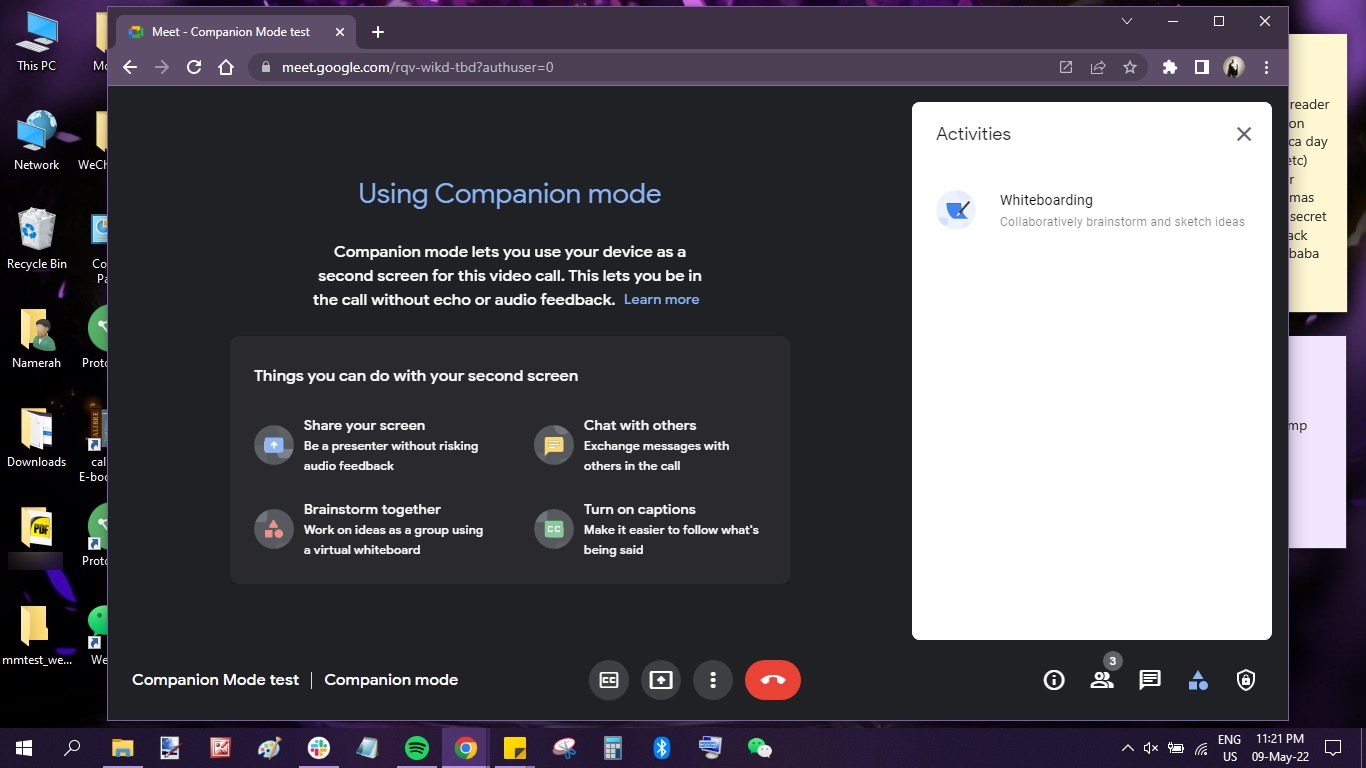 As you can see in that last image, non-Google Workspace account holders get access to limited Companion Mode features on Google Meet. Options like closed captions, sharing your screen, Casting the Meet calls, and chatting with those on call are available. However, you won't get anything beyond the Whiteboarding under Activities.